THE DAWN OF VINTAGE SPACE TOYS

More than any other category, here at Alphaville, vintage space toys play an im-

portant role, not only in spirit, but in design and imagination. In 1950, sandwiched between Goddard's pioneering development of rockets and the launch of Sputnik, a little movie,"Destination Moon", hit the screens. In a big way what ensued was a decade that peaked in the number of space toys with an astounding eye towards beautiful graphics and packaging.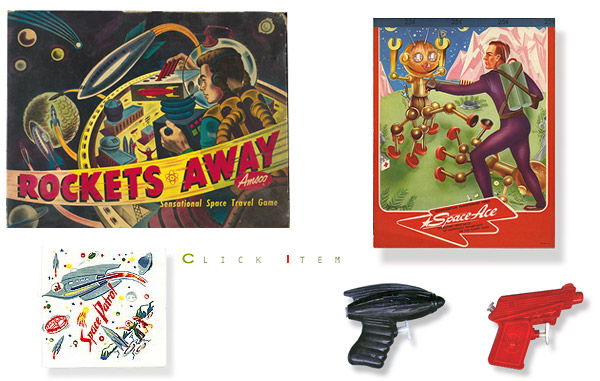 ROCKETS AWAY SPACE GAME

TV's SPACE PATROL NAPKINS

SPACE ACE NOTEPAD

TWO SPACE RAYGUNS




'50s SPACE ROCKET SHIP KITE

SPACE FLIGHT PULP NOVEL

ORBIT SCIENCE FICTION PULP

'50s SPACE GLASS CEILING SHADE

MR SOFTEE '60s SPACE CARD SET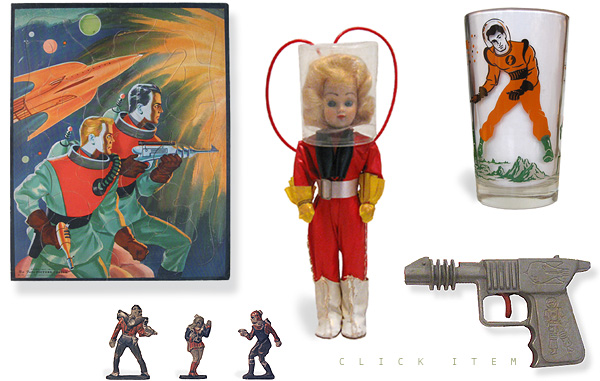 RIP FOSTER SPACE PUZZLE

BUCK ROGERS FIGURE SET

'50s SPACEWOMAN FIGURE

SPACE DRINKING GLASS

SPACE CLICKER RAY GUN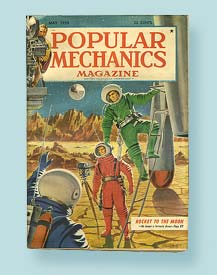 POPULAR MECHANICS - May 1950
Article on the making of the movie
SPACE TARGET SET

SPACE COLORING BOOK

SPACE WATER RAYGUN

ROCKET MOON GAME




Free Spaceport Playset!
Yes, boys and girls, ladies and gentlemen...by way of time, space, and the miracle of the computer, you too can own your exciting "Spaceport". Click below to arrive at your printable pages and start building!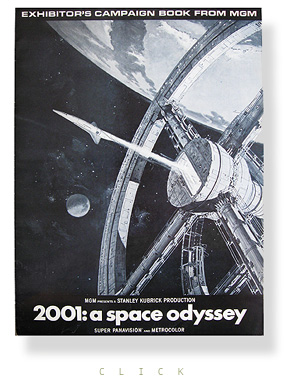 | | |
| --- | --- |
| | 2001: A SPACE ODYSSEY PRESSBOOK |
PLANET OF THE DREAMERS

VINTAGE SPACE TIN YO-YO

SPACE BOY CERAMIC FIGURE

JUNIOR SPACEMEN PUZZLE

SPACE TIN CANDY CONTAINER

VINTAGE SPACEMAN CLIMBER